∞ EVENTS ∞
Alma ∞ Omega dedicates her life to weaving the succulent strands of Music, Dance, Embodiment, Connection & Community as an offering of joy & purpose. With the wide-spectrum of her creative-soul-driven offerings, her drive is to serve the (collective/

individual

) healing of the past, help midwife the emergent-juicy-present of transformative-cultures, all while keeping in mind the wider vision, for future generations to come.
Whether it be at a DIY festival, an embodied-dance-ritual, a woman's circle, or an all-night party, I love being part of human beings coming together to share our gifts, elevate one another, express our joys and struggles, and celebrate what it means to be human and alive.
These are truly dynamic times we are living in, and we have the rich potential, resources and soul-mission to rise and evolve TOGETHER…
In a 3D space on Planet Earth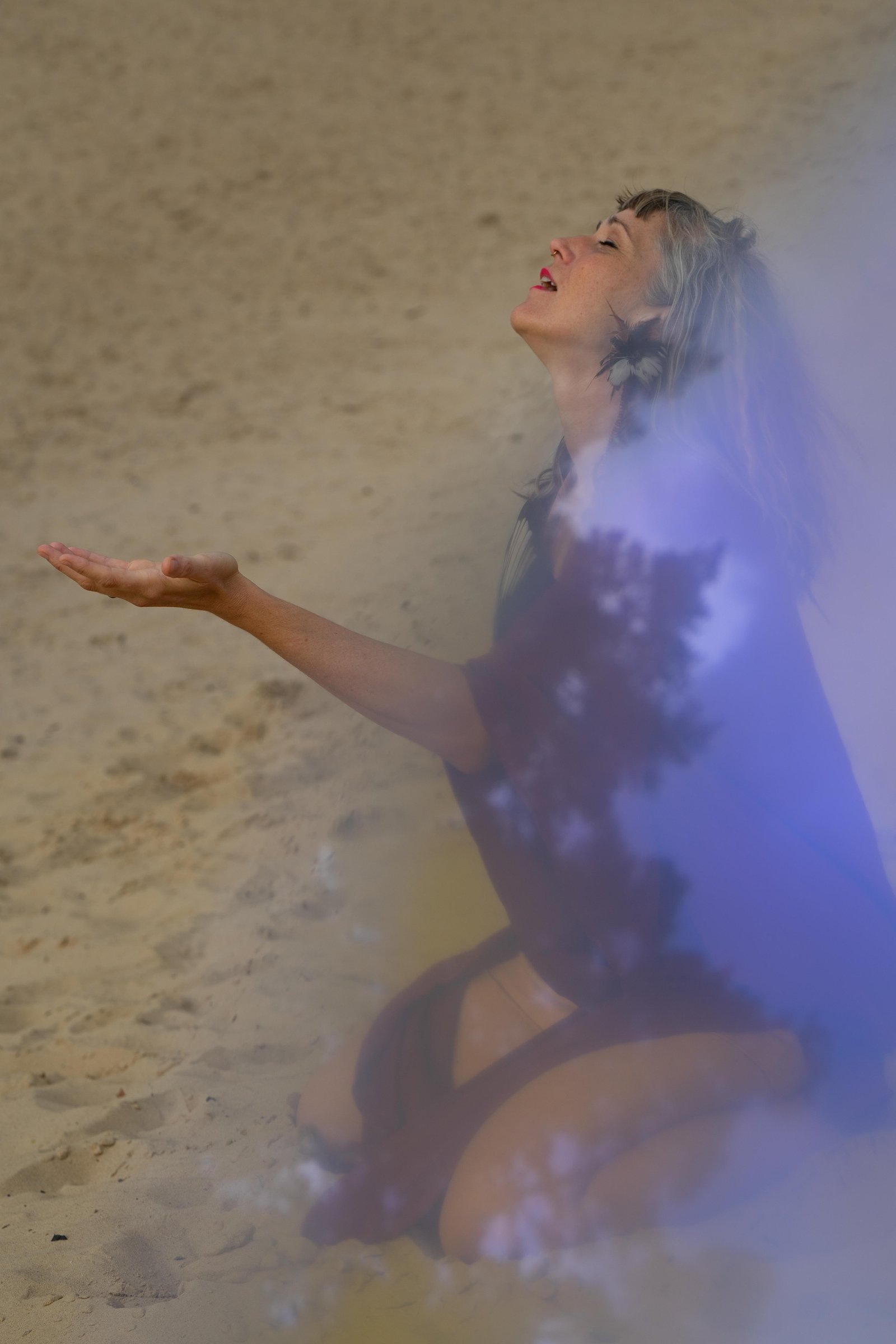 ∞ Upcoming Portals of Musika, Dance, Connection & Community ∞
I feel truly grateful to be weaving my (he)ART and passion and medicines in these portals…what a time to be alive:

⋙ 1-6 August Ozora Festival: Ambyss stage, Hungary: DJ Set

⋙15 August: Ceremonial Cacao Dance with Shachar Caspi @ New Healing Festival
@ The Temple Village

⋙ 16-21 August: Medicine Festival, UK
Holy Shift embodied-Dance Prayer for the Earth of our bodies, the bodies of our Earth

⋙ 3 September: Fundraising Concert for Huni Kuin Women's Center in Brazil & Living Gaia e.V.: w/ Rita & Bunke Inani Huni Kuin, Genazareth Church, Berlin

⋙ 6 September: Ecstatic Wildness, Munich, DE, DJ set

⋙ 9 September: Festival der Weiblichkeiten,
Berlin, Wild Earth Dance

⋙ 23 September: Ecstatic Alentejo, Cacao Ceremony & DJ-set Dance Prayer, Azula Market, Portugal

⋙ 24 September: Casa reîa, DJ Set, Costa de Caparica, Portugal

 ∞ STAY WILD, LOVE LARGE, LIVE FREE ∞
Photo by Maxiliane Wittek
"When the old forms of a culture are dying, the new culture is created by a few people who are not afraid to be insecure" -- Rudolf Bahro
Intentional spaces, dancing in the direction of Unity-Community
It is my great joy and honor to build bridges between (sub-)cultures, between the so-called-sacred & the so-called-profane, and melt those dualities into juicy, magical oneness…through music, art, rituals & paradigm-shifting celebrations…
The power of movement, the freedom of expression, the truth of our body's wisdom, and the beauty of authenticity are the pillars of my joy and work…Re-establishing our connection to Earth's wisdom and the Divine Mystery–INSIDE the cells of our human bodies & cracks of crumbling cultures–is the mission found inside the cells of my heart & soul.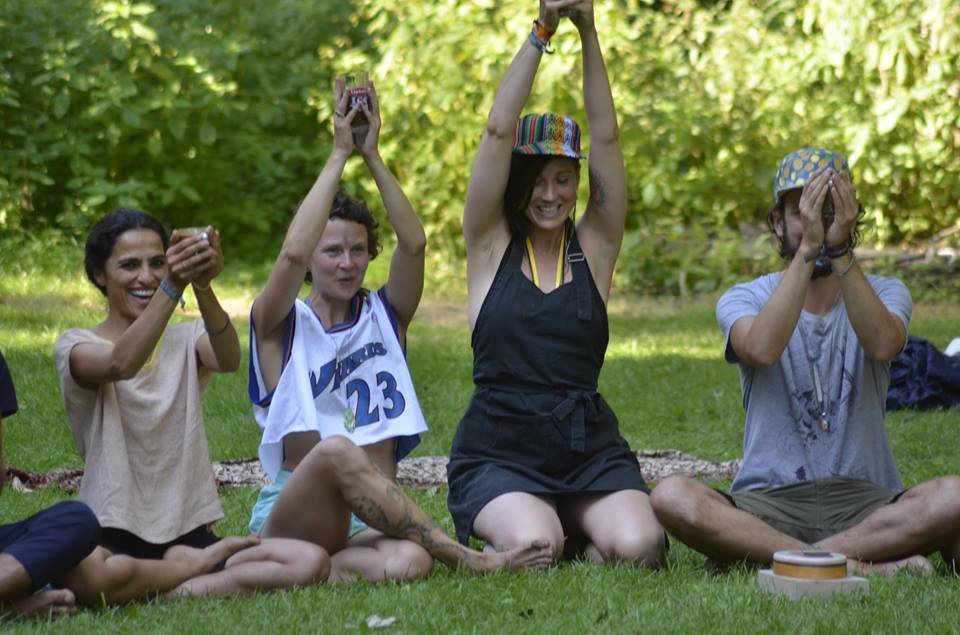 ∞
A Dream you Dream alone is only a dream.
A dream you dream together is reality.
–Yoko Ono
∞







Past Venues/Festivals/Gatherings DJing:

LUCID/Lucid Satelight

Kybele Showcase @ Klunkerkranich, Beate Uwe & Crack Bellmer, Berlin

Global Purpose Summit, Berlin, DE

Festerhum, Gorgast, DE

Agape Zoe Healing Festival: Berlin/Corfu

Cacao Dance Party, Oslo

Serendipity with Mike Stellar @ Musicbox, Lisbon

Voodoohop @ Johnny Knuppel, Berlin

Something Slow & Beate Barfuss @ Beate Uwe

The Get Down, San Francisco

Ecstatic Dance Worldwide: Amsterdam, Zurich, Bucharest, Oakland, Nevada City, Ghent, Brussels, Breda, Berlin

Ecstatic Carnaval, Vienna, AU

Yoga United Festival:  The Lovers Floor, DE

Amplify Her Tour: Berlin & Tel Aviv
      Previous Cacao Ceremonies:
Tech Open Air, Berlin, DE

Garbicz Festival, Poland

Cacaophany:  Amsterdam, Prague, Zurich, Lake Tahoe, Warsaw, Seattle

Habitas, Ibiza

New Healing Festival, DE

Agape Zoe Healing Festival, Berlin & Corfu


Bucht der Träumer, Greenland, DE

Under One Sky, Cork, IR

Chakana Project, Zurich, CH

Togetherness Festival, London, UK

Ecstatic Dance Worldwide: Amsterdam, Zurich, Bucharest, Oakland, Nevada City,

MEL Festival, Portugal

Soho House, Berlin

Festival Kometa, Riga, Latvia