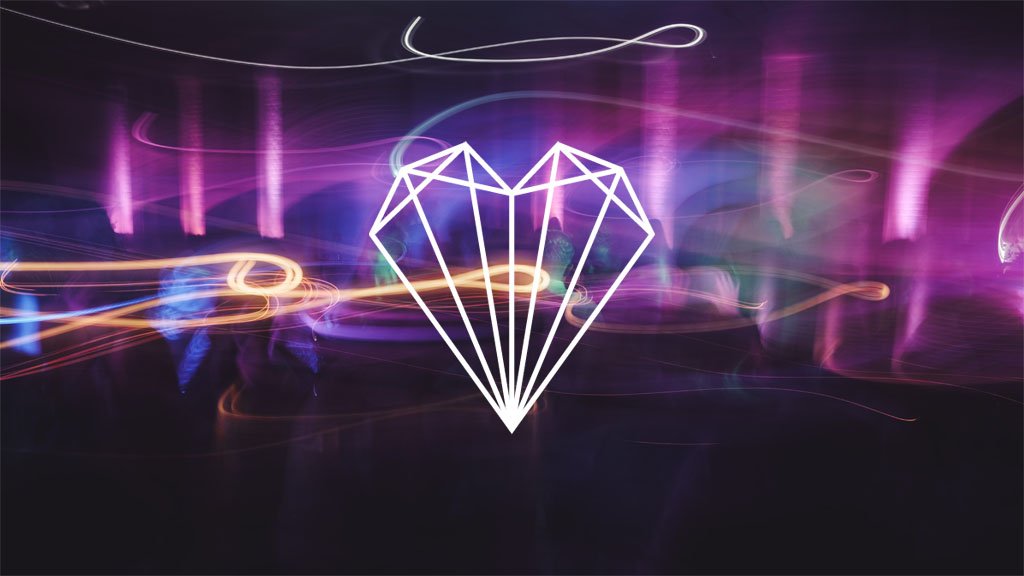 "The more the musician is conscious of his mission in life, the greater service he can render to humanity." — Hazrat Khan
So we can dance this Great Transition
With Full-Spectrum Frequencies
For this Ceremony
called Life
.
Music for
Awakening the Shadows
Remembering our impermanence
Celebrating Beauty
Honoring all the cycles life brings us
Dancing inside the cracks of all
That lives and dies
–becomes composted–
and Re-born.

Music for your Loins, Lips & Hips
Womb-Tech 4 the World
To remember the Great Mama
A Mãe Sagrada
La Madre Sagrada
The Divine Mother
We all came from
And to whom we will all return to
One Day
Photo Credit: 1000lights.de
Respect her, Respect yourself
Respect this Great Mystery, ever-unfolding
Bowing to our ancestors,
Who pathed this way, who have our backs.
Living for the generations to come,
Acting on their behalf, rippling from our hearts.
Praying to stay with the questions:
While becoming cracked open
To this Sacred Now
We came here to Ignite
With Beauty, Truth & Love.
? ∞ STAY WILD, LOVE LARGE, LIVE FREE ∞ ?
Alma ∞ Omega is the co-founder of Berlin-based Emergent-Collective Lucid, and has been passionately opening portals of magic since her first house-party in 1997, coinciding with her life-purpose for creating alchemical spaces of transformation, celebration, healing and releasing…She is an avid believer in the power of DANCE, MUSIC & EMBODIMENT to elevate & connect the spirit of humanity: allowing us to get back to the basics, our roots, our hips, our hearts, our oneness…no dogma on the dance-floor…just a dream within a dream, and a dream we dream together.
Alma ∞ Omega bows to all the artists, free-thinkers & boundary-dissolvers (past-present-future) who are opening the channels to help us remember who we are, through their frequencies of freedom…and praises all brave souls shining in their true nature, with humor, love and grace.
In a 3D space on Planet Earth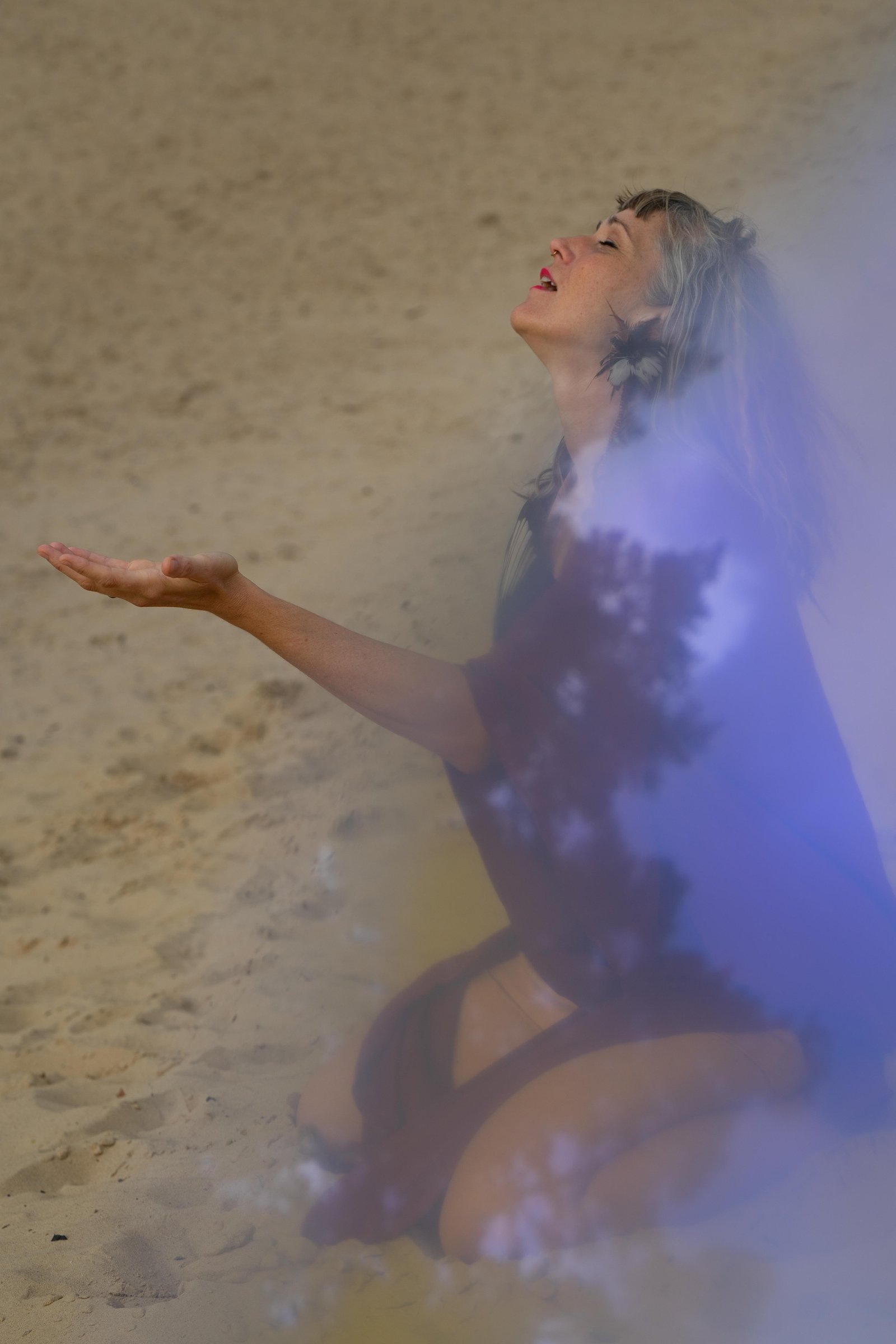 ∞ Upcoming Portals of Musika, Dance, Connection & Community ∞
I feel truly grateful to be weaving my (he)ART and passion and medicines in these portals…what a time to be alive:

⋙ 1-6 August Ozora Festival: Ambyss stage, Hungary: DJ Set

⋙15 August: Ceremonial Cacao Dance with Shachar Caspi @ New Healing Festival
@ The Temple Village

⋙ 16-21 August: Medicine Festival, UK
Holy Shift embodied-Dance Prayer for the Earth of our bodies, the bodies of our Earth

⋙ 3 September: Fundraising Concert for Huni Kuin Women's Center in Brazil & Living Gaia e.V.: w/ Rita & Bunke Inani Huni Kuin, Genazareth Church, Berlin

⋙ 6 September: Ecstatic Wildness, Munich, DE, DJ set

⋙ 9 September: Festival der Weiblichkeiten,
Berlin, Wild Earth Dance

⋙ 23 September: Ecstatic Alentejo, Cacao Ceremony & DJ-set Dance Prayer, Azula Market, Portugal

⋙ 24 September: Casa reîa, DJ Set, Costa de Caparica, Portugal

∞ STAY WILD, LOVE LARGE, LIVE FREE ∞
Photo by Maxiliane Wittek
Kosmic Mixes, Podcasts, & Tapestries of Soul and Sound

∞ This mix is dedicated to all the Womb-warriors, Soul-pioneers and Vulnerable-hearts out there in the world–those with AND without wombs–who are brave enough to feel, forgive, live and love…through our struggles and triumphs, fucking and fighting, partying and protesting, trusting and thrusting, evolving and revolving through these transformative times on our sweet Pacha Mama Earth ∞ Music is our soothing healing balm, that connects and awakens us ∞
Big ups and Bless to all the artists out there that are channeling these deep freqs of Womb-Tech-Organik-Magik: helping us to remember in our loins, hearts, and hips where we come from: the great Kosmic Womb within a Womb within a Womb…∞
∞ 9 months later, a new Portal Opens ∞
"She represents the gate to the dimensions of magic. She is Mother Earth and through her womb life is born and dies. She is the gate to the underworld and the goddess that the witch and the warlock step down into in order to be initiated. She is the realm of death and the mother to all life." —Dragon Rouge
Dedicated to all pioneers of Love, Truth, Life & Death…Exciting times to be alive…May the frequencies of sounds soothe, awaken & enliven your loins, lips, hips & hearts <3
∞ Womb-Tech Chamber of Love ∞ The Portal we enter ∞ The Portal to remember our life and our death ∞
We are starting 2019s journey with our dear soulsista & visionary goddess of all honey bees – "Alma ∞ Omega"! She's one of Berlin's most iridescently dancing queens, cacao mamma, womb saver & dream weaver – an inspiring woman with a buttload full of sparkling power.
She presents her deep love for music and rhythm, sensuality and wildness with MONADA BRAHMA 008 – Embrace yourself – Portal to peace" which will guide us right into the depth of our hearts. <3
From the Great Kosmic-Womb–the Great Slippery-Mystery–the Pussy-Portal widens-opens-deepens: the gateway to Life, the gateway to death and impermanence, the gateway to remembering where we all came from…that we came here with a Purpose, a Purpose often revealed and un-masked in trying times like this one, globally & locally.
My heart swells with sadness-anger-madness-powerlessness often, when I tune into the current state of affairs on the planet…Music is my remedy, my medicine, my soothing balm to uplift and empower my mind and soul…Tapping into it's healing frequencies, it's warm embrace, allows me to feel the hope that my life has purpose, that the path of humanity has it's golden purpose, that there are infinite possibilites always available…
In this 3rd juicy birth of the Vaganika Shamanika series, I sampled the late-great American-Poet Maya Angelou, her epic poem "Still I Rise"…This is my battle-cry-booty-call for the Global Awakening of the hearts of humanity, in the form of a musical mix-sound-collage…this is my humble offering to the world, my offering to the feminine within us all (completely beyond gender concepts) that longs to heal us and open our hearts WIDE open, our whole beings wide open to BEAUTY AND TRUTH in the face of adversity.
Shout-outs go to all the human-Womb-Warriors of radical love, kindness & truth that realize that none of us get out of here alive, and there is no time to waste on doubts of whether or not one is worthy of shining their truth in their lives…It's time to RISE the F UP, from the inside-out: together, locally, globally. For 7 x7 Generations to come, for all of our relations.
Luscious art by Paula Duró: www.pauladuro.com/
Life is Cyclical.
We live embedded in cycles: planetary, sun, moon and womb…
Nature teaches us that death is the twin of life, that we must let go in order to create space for the new. To be guardians of a new, regenerative culture on planet earth, life is inviting us to question our fears of slowing down and to let go of our addictions to doing. This is the paradigm that Capitalism's cancerous hunger for perpetual growth originates from, and the resulting annihilation of our habitats.
Wholeness is honouring both the inhale and the exhale, the yin and the yang, the inspiration of spring and the shedding of autumn, the exuberance of summer and the stillness of winter.
Alma Omega & Ruby May present 'Know Your Flow': a series of mixes for cyclical living. To find out more about Know Your Flow, please visit:
www.alchemy-eros.com/knowyourflow
Alma Omega reminds us that a warm embrace in no way needs to be physical. Music can provide that and many other things necessary for us beings of complexity. This journey is far-reaching and draws on sounds and rhythms from across the globe. The overwhelming feeling is one of light, and positivity and union.
∞ We *still* are the ones we've been waiting for ∞
? 2 years later since the first chapter of "The Evolution Will not be Televised" was birthed, the need for collective-evolution & healing-of-humanity has never been so potent and pregnant…We are collectively(as Charles Eisenstein puts it: charleseisenstein.org/) "in the space between stories", and this space is ripe with the chaotic mush & mess of the cocoon, while simultaneously holding the powerful potential & intelligence of the butterfly that longs to emerge…
It's a potent and precious time to be Alive: to heal, to connect, to re-wire, to remember our innate wholeness & power: and really take the steps to align our hearts with our minds ? May the music and words in this mix be a balsam to connecting to this aligning-source within.
It's 2020 and our world is literally burning for (global/personal) transformation like never before in our human history: "One must still have chaos in oneself to be able to give birth to a dancing star" Nietzsche wrote back in the day, and CHAOS certainly is the order of our times:
With all of the chaos, fear & destruction around us, there certainly needs to be deaths-upon-deaths of the old to make room for future seeds & new dawnings…healing upon healing for the old patterns of the past to be fully seen and forgiven…change-upon-changes: inside our hearts, minds, & purposes for living. Shit. is. REAL.
Living during the times of this Great Transition ain't nothing. It requires all of us: our bigness and greatness, and our humbleness & shadows, our inner-children being cradled, our inner-adults calling us out on our own shit, our ancestors at our backs, future generations whispering to our souls, for us to surrender, and for us to follow it's organic-wise-path.
?Deep peace–in this very moment–is the prayer and is the path. ?
My inspiration for this mix is born from (apart from these transformational & challenging times), this text from the Hopi Nation Elders (Spoken time: 1:13: 51), which has made a huge impact on my being since I first encountered it years ago, and has been haunting me the past few weeks. Bless the indigenous wisdom that has reached my consciousness & life, and those of my community: which has invited us to deeply listen, has taught us to praise and honor life, to trust our natural-rhythm. In such reverence to those that have walked this balance since the beginning: without their wisdom-keeping, we might fully be lost (or at least I might be right now).
In this collective portal-cocoon, may we remember to listen to the deep truths and power that lies in each of us (instead of truths that are imposed on us), the courage to transform & face what is needed, the trust to embrace our rhythm, and give thanks & praise for all our relations: with ourselves, with others, with earth & Kosmos." —Alma ∞ Omega, April 2020
All around us, chaos & war & fear & destruction seems to be the law of the land, the headlines of the matrix, trying to blind us to the headlines of the heart…but this is just part of the story, and behind that chaos are new seeds, connections and births emerging from this apparent destruction…a true challenge right now to stay in our center, find our deep peace within, and share it with our loved ones and community…
This mix is dedicated to all the peaceful warriors out there, seen and unseen, but there nonetheless: those holding the frequencies of peace & trust & love, & taking the courageous steps needed to follow one's heart and mission here on the Planet…we're all in this together, and I wish us all deep peace in our hearts and minds…soul music saves lives, KEEP THE VIBES HIGH (in body, soul, mind)…!
TRACKLIST: www.facebook.com/kybelean/posts/1029394730539229
Alma ∞ Omega is the co-founder of Berlin-based-energy-vortexes Lucid and Cacaophany, and has been passionately opening portals of magic since her first house-party in 1997, coinciding with her life-purpose for creating alchemical spaces of transformation, celebration, healing and releasing…She is an avid believer in the power of DANCE and MUSIC to elevate & connect the spirit of humanity: allowing us to get back to the basics, our roots, our hips, our hearts, our oneness…no dogma on the dancefloor…just a dream within a dream, and a dream we dream together…Alma ∞ Omega works with Sacred-Mama-Cacao as a plant-medicine, and is in devout service to the global awakening of hearts through music, dance & community…
"If I can't dance, I don't want to be a part of your revolution"
– Emma Goldman
"This musical-tapestry unfolded from the darkest depths of Winter, a time of soulfulness, introspection, reflection on Life: it's impermanence, it's cycles, it's constant change and flux…constantly dancing with some part of being that never changes, always witnessing…
This mix represents all of the cycles of Life, it's multi-layered textures & emotions: from serious to playful, from elder-plant-wisdom to child-like innocence, from Death to the Womb, and then back again for a human-soul-ride once again…Past-Present-Future : on the Soul Level, It's all happening.
I am in deep gratitude to the potent wisdom found in the words of elder Ram Dass, who brings us back to the rich nourishment of the Soul—our Soul—the timeless comfort of this great mystery…an anchor to remember to swim and in Loving Awareness, time and time again…Equally in deep gratitude to past-present-future artists & magicians, channeling their beauty and truth."
Alma ∞ Omega
∞ We are the ones we've been waiting for ∞
This mix is dedicated to the 7×7 generations to come, our Ancestors supporting & guiding us, & the ever-mighty Present, where true magic, healing and transformation can happen…I didn't make this mix, this mix made ME…deeply inspired by my teacher and sister Rebekkah Shaman and her deep wisdom (currently coming from the Amazon: rebekahshaman.com/)
…May we find our empowerment through finding deep peace and healing in our own lives, and may this ripple deep into our communities & relationships, and out into the greater waves of the world…May we all continue to awaken every single day to our unique path and power, and may we continue to learn, grow, collaborate and elevate…Warrior Style: with humor, grace, peace, truth and love.
∞PRAISE MUSIC∞THE HEALING FORCE OF THE UNIVERSE ∞PRAISE DANCING∞THE HEALING FORCE OF OUR BODIES∞PRAISE COMMUNITY ∞THE HEALING FORCE OF LIFE ON EARTH ∞
Alma ∞ Omega (@almaomega) is a fountain of love in the shape of a American-Dutch roots' girl which incidentally have been re-birthing herself in the Energy-Vortex-City of Berlin for the past 7 years, and also co-creator of Lucid (@dancesweatdream). She is an avid believer in the power of the duo dance&music as a stairway to elevate&connect the spirit of humankind: getting back to the basics, our roots, our hips, our hearts, our oneness, suddenly no dogma on the dancefloor, just a dream-after-dream inside your receptivity. Exceptionally, and with your permission, it would be a dream we dream up together.
Mixed and shaped by her, this 87th edition was mixed on a full moon in May, inside Kakao Kave in Kreuzberg, Berlin. As well as being essential must-listen selection, the podcast clearly shows her love for a wide range of soul-music that might help us to remember to take life sacredly in a "not-too-seriously" way. Gracefully prepared, references and connections are there and they are fair&cohesive, just "press play" and let it all out.
Mike Stellar's, promoter, DJ and a man of many artistic tastes and musical flavors is presenting his Stellar Regions showcase series on the Chill Channel: "Stellar Regions represents every month the diversity of my music taste and discoveries. Second hour is always given to a guest mix to showcase talents I come across.
Episode #11
My guest this month is Alma ∞ Omega, american artist based in Berlin and cacao empress.
Organika meets electronika, masculine meeting feminine, future-soul meets digtial-past, passion woven with grace, laced with love… Made in deep gratitude to the channeled wisdom found in freshly produced beats from around the wide-world, that open up our hearts, hips, loins & lips…
…:☾▼☽:…
?About Musik to PMS to:
A long and winding journey filled with dew, moss, mud, sweat, fire and stones…an invitation to cultivate appreciation for the Autumn of our cycle. As our bodies begin to sensitize and slow down, this often highly misunderstood phase can be full of gold if we simply LISTEN.
An offering of Melancholic Bliss: feeling the sweetness of what happens when true sadness is allowed to move through. The bon-fires of rage making space for the holy NO FUCKING WAY, not this time…Hidden messages, reminding us to remember that death not only exists, it is nearer than we think, which ultimately gives all of life it's meaning. Smelling the beckoning of death, transformation, mud & rest…
?This mix is for the precious, fragile and illuminous human spirit—for us to find refuge and sanctuary in, no matter how violent the storms become outside of us.
May the tapestry of these frequencies be like a quilt, covering and protecting you, embracing you into deeper peace, trust and surrender with all that is unfolding inside and outside of us.
Music is forever our sacred resource and sanctuary: there to saturate our souls with beauty, hope and refuge.
With deep love to all that is being healed inside our human-family, in honor and connection to all sentient beings…May the hymns of our healing guide us back to what is real and true, that which can never be destroyed…
? Welcoming you to come gather around this Altar of Sound…
Come and gather now dear friend: take off your shoes, dig your toes in the fertile Earth, heart and head in the direction of the Sun, prostrating cells & souls to the Great Mystery…Let's gather dear siblings and strangers: so that we can make Sanctuary of our wounds, our losses, pay homage to the paradoxes, to the divine chaos, to the dismantling, honouring the seedlings of the entirely new, however fragile and tender they may reveal themselves to us…
? This tapestry of music was born from the chaotic-crack and potent-portal that is 2020, revealing deep caverns of fragility, attention demanding wounds, complex landscapes haunting our minds & souls, invitations to see and feel the world anew…
The weavings of this mix have been deeply inspired by Bayo Akomolafe's slippery-shape-shifting offering of "Making Sanctuary": What is "Making Santuary"? It begins with a crack, with getting lost, allowing us to be humble, and fall down upon to the Earth…it's learning to ask questions, learning to listen…to "Be a Becoming, not just a Being"…to "loose the colonization of normal—to meet the world anew"…it is ripe with failures, with comings and goings, but with a potent invitation to stay present in this place of brokenness…"destruction folds into creation"…Thank you Bayo for this generous mapping.
LIVE DJ SETS:  Blending the Boundaries on the dancefloors of Life
Conscious Madness was most certainly the icing on the summer-cake, the cherry-on-top, being spoon-fed a slice of heaven before the days grow darker…Everything that I love in a gathering: Madness & Consciousness & Musik & some of my favorite humans together to celebrate Life <3
This mix was recorded Friday, post-Cacao-Ceremony on the sacred-playgrounds of Coolmuhle-Conscious-Madness <3
This mix is dedicated to all humans that took the risk to open their hearts with vulnerability, humor, sexiness, sassy-ness & grace: in big and small ways during this CM-Vortex…!
Agape Zoe Corfu ∞ Live Dance Waves
Recorded live on an island of Paradise called Corfu, during the Agape Zoe Healing Festival…I got the chance to DJ 3 Ecstatic Dance Waves, each one unique and different…SUPER blessed to have gotten the chance to not only share music & dance, but to have received the amazing vibes from the beautiful Tribe that was created there…
∞ ALL NEEDS FULFILLED ∞ Opening Set @ Festerhum 2017 ∞
∞ ALL NEEDS FULFILLED ∞
∞…now and forever…a new portal has opened…to abundance, clarity & endless possibilities…∞
Recorded post-Opening-Ceremony, on a cozy dance floor in a giant fort of wonders…this Festerhum marks the 5th in it's edition, and over the past 5 years I've witnessed soooooo many friendships and loves and life-lessons have developed out of this island of imagination & Karma-Soul-magic…
It was a pure, deep pleasure to baptize the dance-floor of this co-created masterpiece…thank you to the spirits that made it so <3
∞ Live at Lucid ∞ 1 year of Berliner Magik ∞
First musical wave of "don't-panic-it's-organic" Medicine-Mucke for our 1 year b-day party for Lucid, Berlin 2.10.2016…www.lucid.dance/october/
∞…Big ups and bless to everyone who has co-created with us the past year: going into new frontiers of community, play, expression & manifestation in our energy vortex of a city called Berlin…∞
Where will the dream take us next?
Special thanks to doorofperception.com/ for this PERFECT image…
Love and awakening, through the light and shadows <3
∞ Getting Deep in Damsko Part 2: Ecstatic Dance Amsterdam ∞
Recorded deep in Damsko Tuesday March 14th, Club Lite Amsterdam: One of the EPICENTERS for Global Ecstatic Dance…What a blessing to DJ for such delicious Dutch Dancers…Big love and Bless <3
∞PRAISE MUSIC∞THE HEALING FORCE OF THE UNIVERSE ∞PRAISE DANCING∞THE HEALING FORCE OF OUR BODIES∞PRAISE COMMUNITY ∞THE HEALING FORCE OF LIFE ON EARTH ∞
Recorded Live at Ecstatic Dance Ghent on 30/11…A soulful room of dancers surrendering to the waves: of the music, of their movements, to the ever-shifting waves of Life….
Deeply blessed for such spaces with which to navigate and surf on the soulful waves in the ocean of Life….
∞PRAISE MUSIC∞THE HEALING FORCE OF THE UNIVERSE ∞PRAISE DANCING∞THE HEALING FORCE OF OUR BODIES∞PRAISE COMMUNITY ∞THE HEALING FORCE OF LIFE ON EARTH ∞
Recorded live April 28th at Ecstatic Dance Bucharest​, Romania:
http://ecstaticdance.ro/
Our evening began with a grounding/expanding Cacao Ceremony & circle, went into THE DANCE, and rounded the journey off with a the beats of the Drum…taking us back deeply to the Earth <3
Touched and honored to provide the soundtrack to these gorgeous dancers and Dance Tribe…a perfect evening <3 !
Bucharest, you touched me! Thank you <3 Mulțumesc! <3
∞PRAISE MUSIC∞THE HEALING FORCE OF THE UNIVERSE ∞PRAISE DANCING∞THE HEALING FORCE OF OUR BODIES∞PRAISE COMMUNITY ∞THE HEALING FORCE OF LIFE ON EARTH ∞
In Love and Service
Recorded live in Berlin, on a Full Moon in Aries 16.10.2016, during the final ritual of "In Love and Service" with the acclaimed Empress of Alchemy-Eros Ruby May…<3
In Love and Service is a weekend workshop exploring the erotic alchemy of female dominance and male service and its potential for pleasure, expansion and personal and collective healing…I had the honor and pleasure of providing the sensual soundtrack to several of the rituals during this groundbreaking workshop and new paradigm field for growth and expansion…
In love and service…www.alchemy-eros.com/
Waves of Light ∞ Ecstatic Dance Belgique
Ecstatic Dance Wave recorded 16.11.2016 in Antwerp Belgium <3 It was a dark and cozy night, and our light and dance made the moon come out…Big love to soul-sister Caroline Caroline S'Jegers and her soulful Krew for hosting me…DJing for Ecstatic Dance is one of the sweetest delights <3
We all could use some LIGHT in the world right now…enjoy the flow and waves of light <3
Recorded live on a summer night, on a city nestled by Fjords, green hills, and a night that never gets dark…Thank you Trondheim for your sweetness, thank you Norway for your extreme majesty, thank you Nature for your endless healing, thank you to the world-wide-network of my cosmic-soul-family connected through music, freedom, and a mission to protect and celebrate LIFE ?
And thank you to HOUSE music for guiding me & my journey.
Image by the amazing Paula Duró: www.pauladuro.com/