A new Portal opens:
H   O   L   Y     S   H   I   F   T
Dance the Transformation
WE ARE THE MEDICINE
Embodied-Dance-Prayer-Portal-Weekender for these Times-of-Transition
October 21-23, 2022
Genezareth Kirche, Neukölln Berlin
HOLY SHIFT: to dance with/through all the (inner/outer) transformations, to harness the Medicine of you/me/we, to embrace our humanity as well as our inherent divinity: in order to bring us closer to our unique offering of service to Life upon this Earth.
Holy Shift is an Embodied-Dance-Prayer-within-a-Prayer, a Celebration of Transformation & part of a larger Movement-towards-empowered-change: Using our bodies, our dances, our connection to the Earth & the Great Mystery to Welcome in all that is shifting/changing/transforming/shedding inside and outside of us…so that we can steward the Holy Shifts that Life is asking us to midwife: with aligned purpose, reverence & joy.
The invitation is to bring ALL of you to this Holy-Shift-Dance-floor-of-Life:
your tired & over-active mind

your flowing-free or stuck AF bones

all the shades & textures of grief

the weeds that long to be liberated so that your soul-garden can bloom

your deepest prayers & visions

the Great Mystery of your infinite and slippery soul…
Let's move and include it all: with curiosity, reverence, compassion & the fiercest love possible from the depths of your human heart, and echoes of your infinite Soul.
In this Portal-Weekender we will use the ancient technologies and universal languages of Music, Dance, Ritual, Prayer, and Community to strengthen our connection to ourselves, to the Living Earth, to the Great Mystery, as we beckon forth the individual-collective medicines that wish to emerge through us, and into this greater collective-dance-floor-of-Planet-Earth.
"Embrace fearlessly, this burning world."
Barry Lopez
Our dances will be supported by core-movement-resources from Open Floor Embodied-Dance-Practice, various Earth-based-rituals & plant-medicines (sacred cacao), and the emergent-intelligence of an unified-field: in support to our connection to the greater field of our living-interconnected-Earth.
We will resource our connection to body-earth-mystery by honoring the 4 G-spots of the Human heart–our Grief, Gratitude, Grit & Grace—with various rituals & embodied-containers as we dance & inquire upon these questions & more: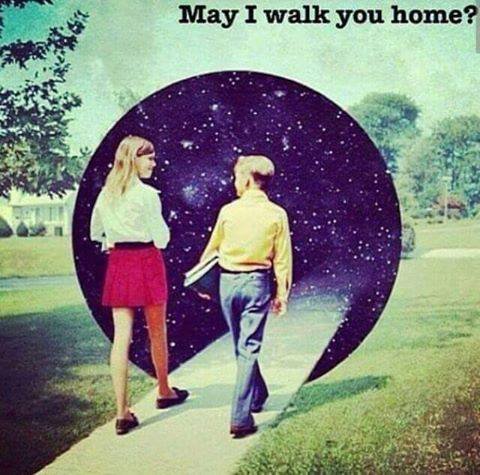 What if all we are shedding/transforming/letting go/allowing to die inside the processes of our individual lives is part of a greater tapestry of our collective-evolution? What if by properly honoring the cycle of death, we can more fully allow the life-force of the New to saturate our beings?

How can we reclaim our island of sanity in a world gone utterly mad? in this body, in this heart, in this soul? How does

resilience

live/dance/move through me/us?

How can we embody the greatest prayer and nourishing frequency of Gratitude?…for all that is: both our blessings and for our burdens?

How can we allow more of Mystery-Spirit-the-un-nameable to move through us? How can we re-claim this relationship, without a "middle-man"? Re-claim the communication of prayer? Re-matrix our connection to the divine, re-turning it to innocence, to grace, to aligned empowerment, in service to this Life?

Where are the bridges in my life that are asking to be tended to: from my heart, from my soul, into this world?
"I'm going to make everything around me beautiful. That will be my life." —Elsie de Wolfe
Who is this portal-weekender for?
Humans that wish to connect deeper to their inner-compasses & purposes for living in these times of transition: with aligned service to Life and to the Earth.
Lovers of movement and dance: we will be moving our bodies A LOT this weekend, with mindful-meditative-movement & embodied-dance.

Those that want to deepen their connection to their bodies & souls, and the greater body and soul of our Earth.

Those interested in widening their intimacy to The Great Mystery, Spirit, the "un-name-able".

Those that know somewhere down deep in their hearts that they were born during these times exactly for the Holy Shift 🙂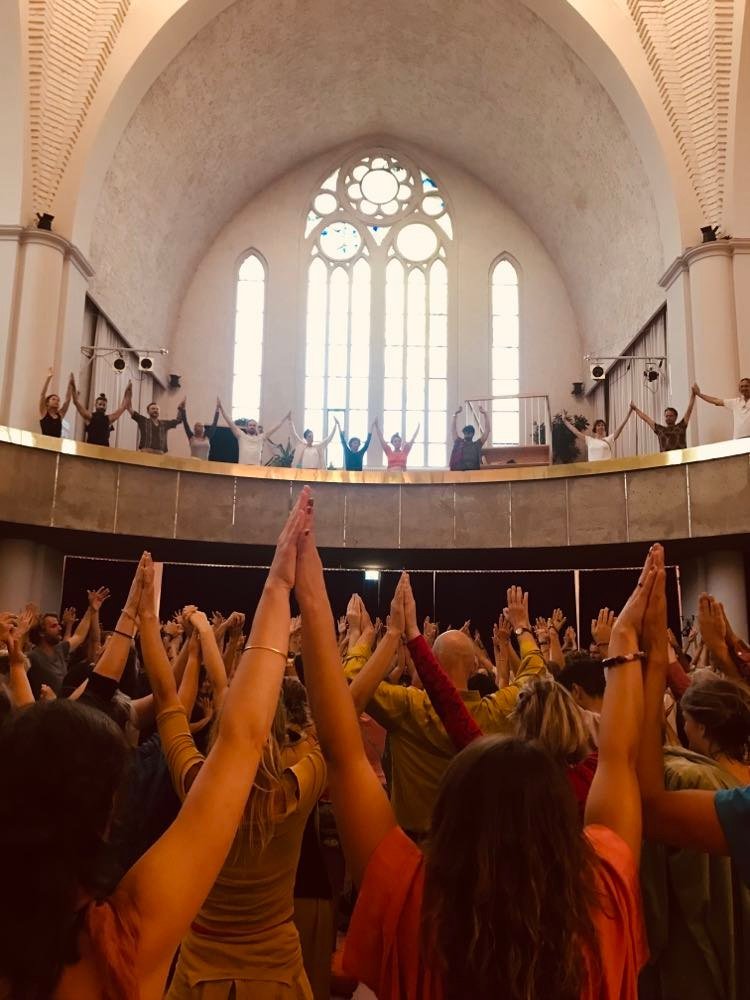 Location:
Holy Shift will be birthed in the mothership of Berlin in the heart of Neukölln @ the Genezareth Kirche: a beautiful, progressive Church dedicated to the sacred force of community.
Dates & Times:
-Friday 21.10: doors open at 15:30, we will start 16:30-21:00
-Saturday 22.10: 11-19:30
-Sunday 23.10: 12-16:30
-Sunday evening (18:00) we will open the doors to the Church for the second soul-chapter of MUSIC TEMPLE: opening our intimate-field into the greater-field of our urban-Berlin-community…to raise and uplift our prayers with Music, Voice, Dance & Togetherness.
Prices:
– Early Bird until October 10th: € 177
– Regular ticket (after 10.10): € 199, 211, or 222
– Supporter Ticket:  €222
–Helper ticket (WE ARE CURRENTLY AT FULL CAPACITY)

? ? Proceeds for this gathering will go to support the protection of the Mata Atlântica & the Cacao-Coast-line of Bahia, Brazil & to raise awareness of the building of the devastating Porto Sul project in Ilhéus, Brazil: more information about this emerging project coming soon ? ? 
These Incredible Souls will be part of the Holy Shift Spaceholding Team
I am beyond blessed to be supported by these masterful souls, with decades of transformational / healing / embodiment experience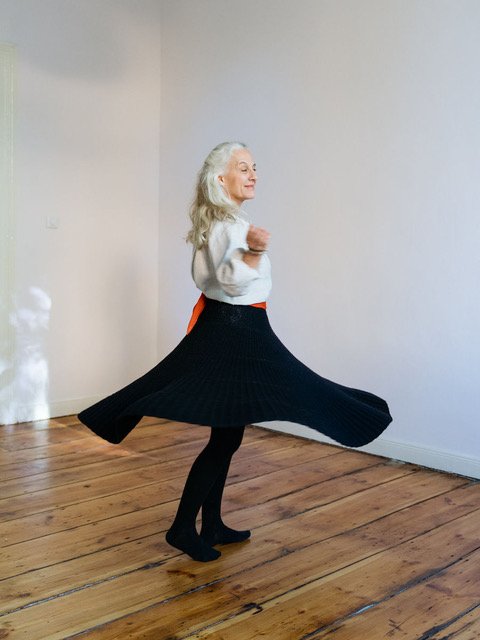 Réka Komáromi
Réka Komáromi is a freelance ethnobotanist, interpreter, researcher,Yoga teacher,holistic and energetic bodyworker, Vaginal Steam Facilitator, diviner,and intuitive  performer with a passion for human plant relations as well as the potentials of co-creation and the transformative powers of music, dance, ritual and togetherness.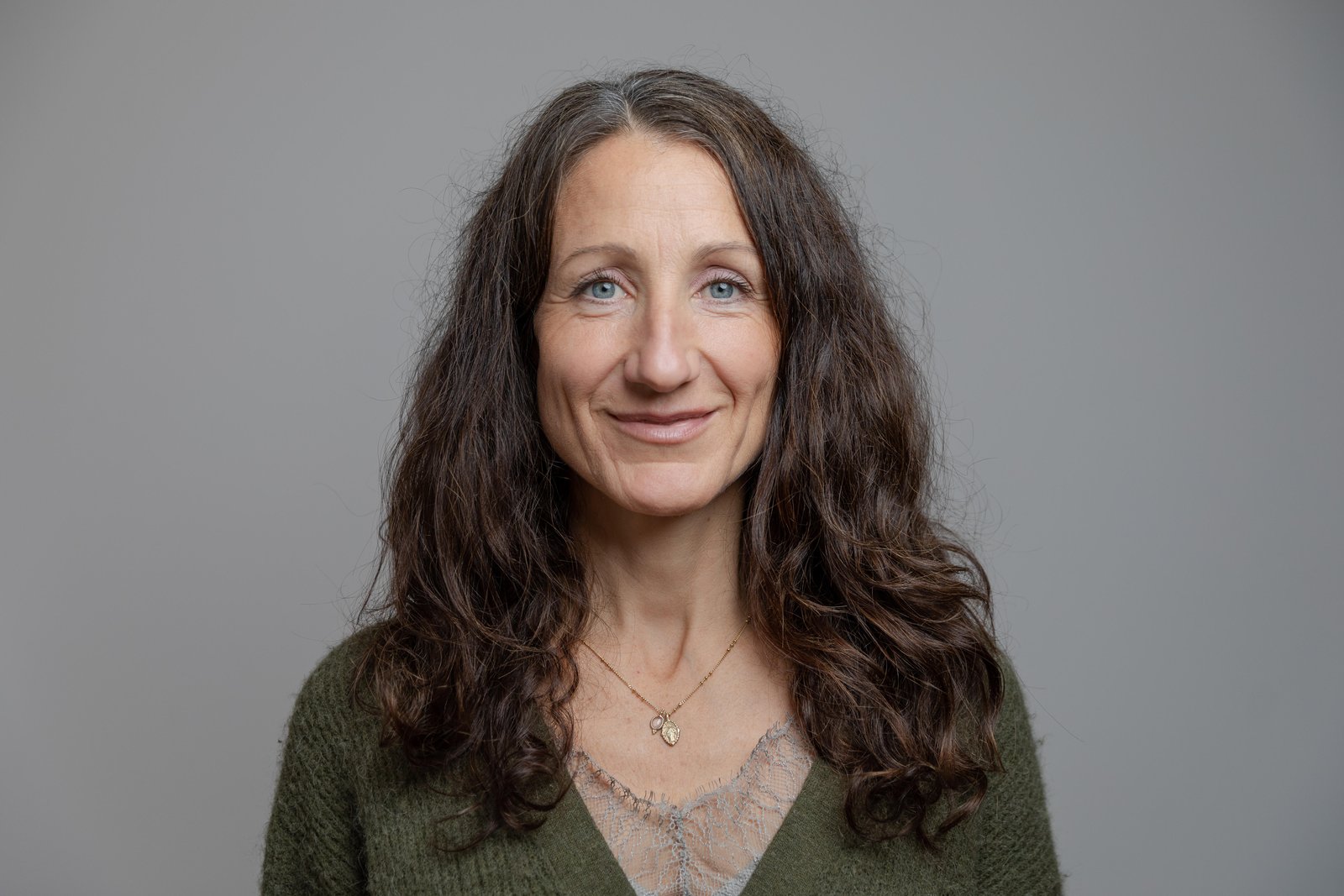 Caruna Mudita
Caruna Mudita has been working with the body since 2002 and is one of the forces of nature inside the Berlin Community.
She brings 20 years of experience with all sorts of massage techniques, bodywork, process work and space holding.
"When you leave the head and the limitation of thoughts and drop into the body and
feeling, a shift can happen that leads to profound transformation and a sense of magic.
It's my joy to witness and accompany you to be your unique and true self"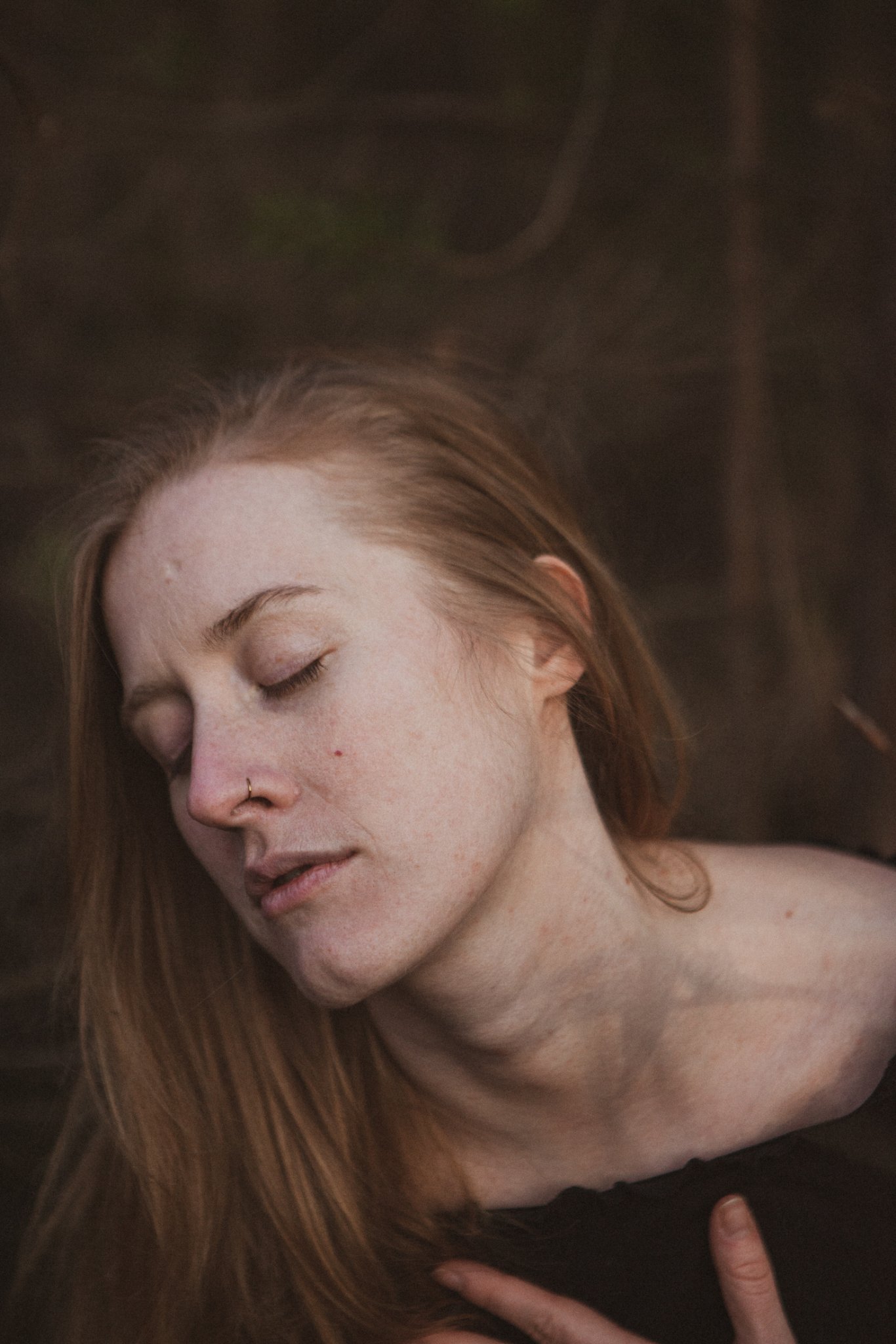 Annna Schmidbauer
Anna is a trauma informed somatic coach who loves to explore the living organism that is human relating. Her current research field is longings and the reclamation of hunger, wanting and craving as nourishing forces. Her work and teachings are rooted in her own hunger for living in tune with the organic intelligence that expresses itself in the natural world as well as from within our bodies. Working with Anna will empower you to tap into the wisdom that is found right under your skin.
If you feel curious to explore your relationship with your longings, find more information about an upcoming group journey here:
Daniel Bernhard
Daniel Bernhard is a sensual researcher and a professional accelerator of creativity. Working as a writer, performance artist and coach, he's here to die along with what is dying these days and to feel the seeds of the coming world germinating across his body, becoming part of humanity's great (shape)shift. His current offering METAMORPHOSES is just about that: A six month course in Poetic Resilience. Warm invitation!
Thea Hann
THEA HANN is a medicine singer, multi-instrumental musician and sound designer. Her voice and music touch the heart and allow for space to dive deep. She also works as a space-holder in ceremonial and workshop spaces, where she brings a calm and grounding yet humorous presence, which helps others to feel safe and comfortable opening up.
With her background of shamanic and trauma-therapeutic work and a personal journey of finding and slowly opening up her voice, she is sensitive to the vulnerability and very subtle energies that we all carry. Her passion is to softly touch upon these parts in us and provide space for them to be felt.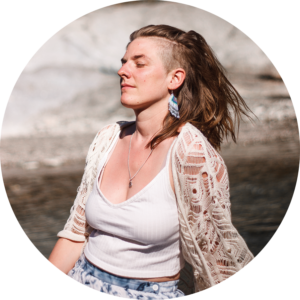 Valentin Hembach
Valentin Hembach is a Leipzig based emotional bodywork artist in his late twenties. His interests and work reach from deep consciousness research over spaceholding to embodied transformational support.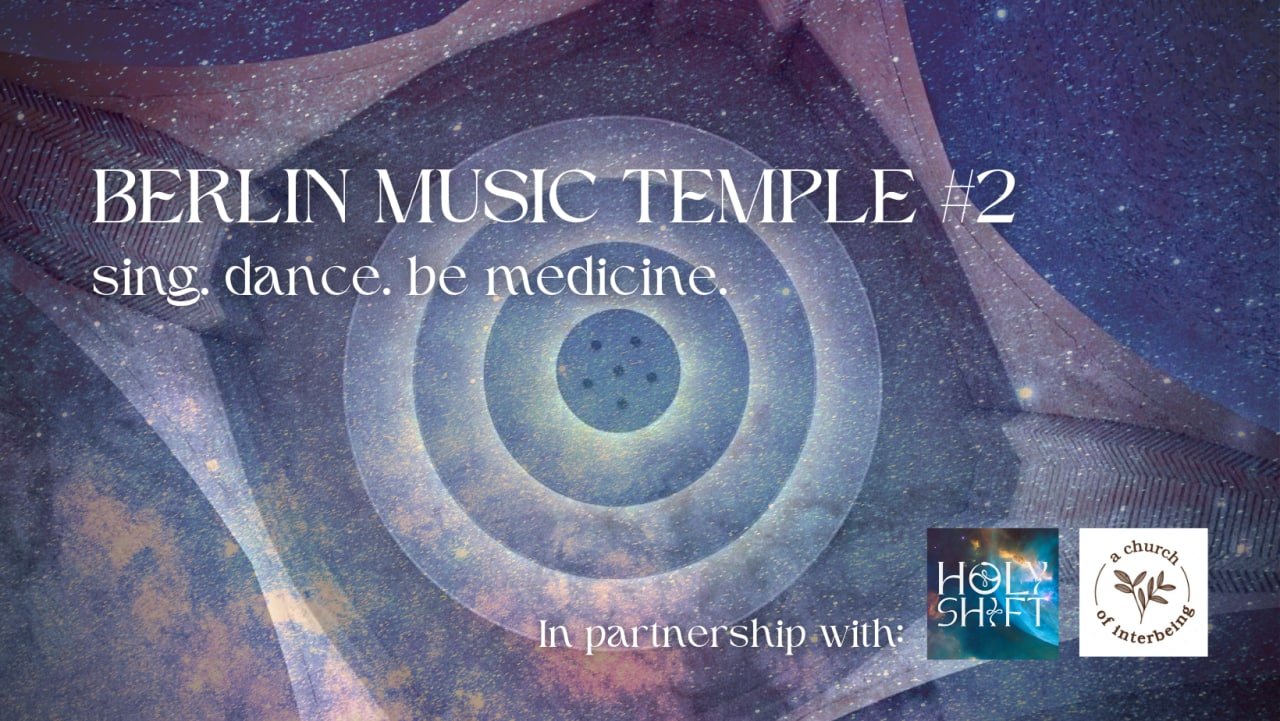 BERLIN MUSIC TEMPLE #2  HOLY SHIFT GERMINATION
Sunday, October 23rd 2022, 18:00-23:00h
Genezareth Kirche, Herrfurthplatz 14, 12049 Berlin Neukölln – Schillerkiez
After we have infused our collective-field with deep prayers, intentions, movement, we will OPEN our intimate field on Sunday evening to the GREATER Berlin Community:  to raise and uplift our prayers & visions with Music, Voice, Dance & Togetherness…
This evening will be co-hosted with the Church of Interbeing & lovingly held by visionary sister Juli Fox, who initiated this Music Temple with Israeli Medicine singer Uria Tsur last summer:   this portal of grace (through song, dance, prayer) is longing to be nourished and expanded!
The evening will be musically held by Amanda Encantada (Soul Singing Circle), Dana Muinãra (Gong Bath) and Holy Shift Embodied Dance Prayer with Alma ∞ Omega.
All participants of Holy Shift will have access to attend Music Temple (and are inherently important in  initiating this collective field!)
Holy Shift is part of a global-emergent-Movement towards not only reclaiming our whole-humanity–in the face of fragmentation, polarization & separation–but evolving our global-stewardship to one of deeper intimacy to the Earth, while

reclaiming

our inherent Divinity & Source-connection: so we can surrender deeper to the collective-dance of divine chaos, collective-evolution, & embracing the unknown.